Spiked. was launched to create opportunities for people of color within Northeast Oklahoma City, and also to provide connection for everyone who has a love or curiosity about coffee, cocktails, or the unique aim to mix the two together. Owner Brittani Hunter hopes to honor the vibrant Northeast community while helping it keep pace with the burgeoning urban renaissance, and Spiked. is taking part by dedicating space for community needs while offering a taste of coffee/cocktail culture, and a delectable menu designed to appeal any craving, whether savory or sweet.
Come in, take a seat and a sip… and enjoy the Spiked. vibe.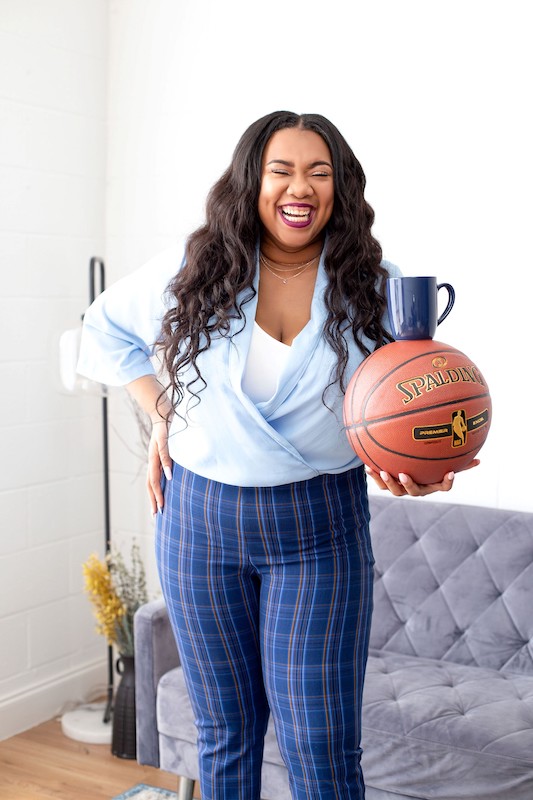 Brittani Hunter has a family history of business that exists in symbiosis with the community. Her grandfather London Joe (L.J.) Farley owned a dry-cleaning business in Tulsa for 56 years, leading to his recognition as Tulsa's most successful businessman, as well as the longest open Black-owned business. He had a saying that has become one of her guiding principles in everything she does: "Take a stand, decide what you want to do, and just get after it." To this day, Brittani still frequents her grandfather's old stomping grounds, visiting the monument created in his honor to remind herself of her family's legacy and to provide her with inspiration.
Brittani started Spiked. out of a love for coffee, cocktails, and community. The idea was first formed in 2015 during Brittani's entrepreneurship course at OSU. Her project was to launch a coffee cart on campus; over the years, that coffee cart's popularity grew and today is now a full service coffee shop in the Spears School of Business building on OSU's campus. Brittani couldn't shake one thought, however: this is great, but wouldn't it be awesome if the drinks were spiked? She wrote the idea down in one of her journals she carried around when moments of inspiration struck and there it stayed, waiting for the right moment to be rediscovered.
In 2020, the COVID pandemic broke out and like many Oklahomans, she found herself with a lot of time on her hands. One day while cleaning her house, she found her ideas journal and the idea of Spiked. called to her once more. Soon after, she went to brunch and saw that the eatery had a coffee cocktail menu. It was then that she understood she wasn't finding the idea for Spiked.; it was finding her.
The next day, she saw a building for sale and instantly knew it was the place Spiked. was supposed to be. She met with the realtor the next day and before the meeting was over, the lease was signed and the building was hers. She had no formal business plan, no investors or capital, but she remembered her grandfather's adage and knew everything would fall into place. And so it did, taking off in a way she couldn't possibly imagine.
Coffee isn't Brittani's only passion, however. In addition to being the sole owner and proprietor of Spiked., Brittani is also a certified agent with the National Basketball Players Association, negotiating contracts with existing and potential athletes. Many athletes find financial stability while playing sports, only to lose it as soon their careers are over. Her passion is to help athletes avoid that obstacle, setting them up for success that carries on long after their athletic careers have run their course.
Not only is she the only NBPA agent based out of Oklahoma, she is also the first Black and female agent as well, two badges she wears with pride each and every day. Brittani stands apart from the crowd in that in addition to her NBA career, she is actively involved with every decision that is made at Spiked., allowing her to set an example of what it means to pursue your dreams and see them realized. When she's not managing Spiked. or consulting with athletes on their futures, Brittani enjoys being at home with her dogs and, of course, kicking back with a coffee cocktail.
We craft all of our coffee drinks–regular and spiked–with Topeca Coffee. Topeca (roasted in Tulsa, Oklahoma) was one of the first "farm to cafe" coffee companies in the world, and their model of a family owned, sustainable coffee supply chain is one that fits with Spiked.'s business vision of connectedness and community. 
Any of the coffee or espresso drinks on the menu can be enjoyed with or without an alcohol "spike". We use the highest quality ingredients, and craft our coffee beverages and cocktails with the attention that a top-shelf experience deserves.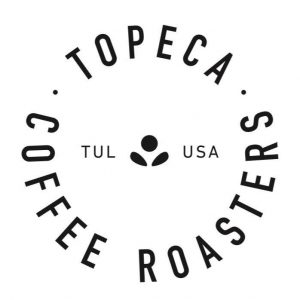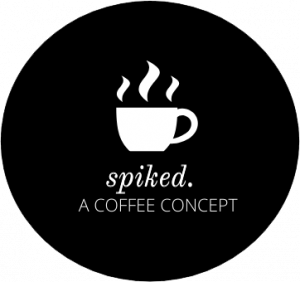 The Eastpointe development where Spiked. is located began as a way to empower black owned businesses to benefit the black community first, as well as the larger metropolitan area as a whole. Spiked. is proud to be a part of this undertaking, and our space is available (as COVID-19 restrictions and safety measures permit) for the community to hold events, use study space or receive tutoring, and inhabit the new, empowered model of the Northeast side.
Spiked. is not just a business in the Northeast Oklahoma City community, but a business committed to the community.
Monday
8 am - 12 pm
Tuesday-Thursday
8 am - 5 pm
Friday
8 am - 8 pm
Saturday
9 am - 3 pm
Sunday
Closed
E-Mail
latte@spiked.coffee
Address
1732 NE 23rd St, Suite A
Oklahoma City, OK 73111